StrideUK 3D Running technique analysis
If you believe you've had your running technique analysed properly at a running store... think again. I launched StrideUK in 2019 to get me one step closer to understanding why we get injured when we run. Using the very latest in 3d running analysis software, we can travel as far down the biomechanical rabbit hole as you want to travel to uncover every discrepancy that gravity places on you when you take one foot off the ground and place the other one down. Prices from £89 to help 'turn you into a runner' to £250 for full injury investigation and performance. The service I offer is leagues above any other company in the South of England (par for the people in white coats at Loughborough). And most importantly, I'll keep things really simple too. Never underestimate the power of simplicity. Welcome to StrideUK, let me show you how we can help!

3D running analysis can:
Uncover why you get vulnerable to specific injuries by running in a fully 3d calibrated gait lab.
Demonstrate how running shoes actually have little to do with performance and quite a lot to do with injury.
Identify how our bodies are nothing more than levers compressing and decompressing forces of gravity which can be improved by strength and conditioning.
---
A running technique introduction
This is good example of a newbie runner visiting us to get as best prepared as possible to run her first marathon. Running time is no more than 5 minutes testing you at at various paces (and cadence) to get a clear understanding of your most efficient running speed. Running efficiency tends to increase of speed, but then mindful that most of us tend to do most of our mileage and under race pace, it's going to be important to get your body to be just as efficient at a lower paces to ensure you keep bullet proof on all your training runs.


---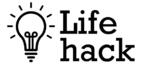 Running is not trying to emulate anyone elses running form apart from what you do naturally. Performance and injury free running is more about your relationship with gravity than how you run. And despite so many mixed theories about how to run better, it pretty much all comes down to your strength and conditioning. What strength and conditioning do you bring to your training program???
---