Lower back / Lumba pain & discomfort
"People who have never suffered back pain have no concept as to how it can invade your life and effect you both mentally and physically. Being no stranger to back pain from an early age...I get it!!"

Lower back discomfort is often less the injury and more the brain clamping down on the area in fear of injuring it in the first place. The brain gets anxious causing us to start moving in peculiar ways to try and keep mobile whilst trying not to trigger the pain further.

Things that can help speed up recovery:
Calm the brain. The brains in self preservation mode. In most cases it's tightened the area to protect you from further damage. If we carry on regardless, your injury time will dramatically lengthen.
Start putting some 'healthy' movement into the area which the brain is happy to process without getting over anxious. Slowly tempt the brain with further 'healthy' movements to allow your brain to welcome more stuff.
Promote a daily conditioning program to warm up your lower back and expose it gently to movements to prepare it for the day ahead.
---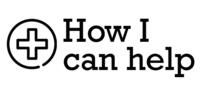 Depending on where you are in the injury cycle, I can help you with initial pain management and the vital tools to keep you comfortable from day 1. I have a great back release treatment that I promote (great for sports people to aid rotation and flexion) but the most important thing I believe I offer is a mobility program that encourages your brain to stop obsessively panicking every time you stand up or move around. Having experienced back pain from an early age got me into this job in the first place, so I've learnt a lot of tricks on the way. Please visit me if you're struggling as back pain is never pleasant and I don't think many health professionals really get it!
---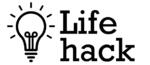 Stretch chest out as you'd be amazing how often tight pecs (chest muscles) are the catalyst to neck pain. Walking through a door frame 60 second chest stretch works well for most. I've got a great Rocktape (kinesiology) trick that does wonders to make you comfortable.
---

Book 60 minutes with me (£62), I'll take you through everything I know about your injury and impower you with all you need to do to get you out of discomfort and help get you back to doing what you love to do.