Running injuries & performance
They say there are three kinds of runners. Runners that have an injury, runners that have just got over an injury, and runners that are just about to have an injury!
All running injuries should be classified under the rsi genre (repetitive strain injury) After all we're subjecting our bodies to the chronicity of the same movement approx 1700 a mile. When things get overused, they are likely to become angry and often inflamed.
Things that can help speed up recovery:
Reduce / remove the chronicity of the same movement (some more than others struggle to cope with that one!)
Help reduce the level of inflammation and help restore better mobility in that overloaded area.
Return back to running in very gently calculated way to help reteach the muscle to behave without fear of recreating the same injury again.
---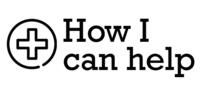 I'm a self confessed physics based gravity loving trail running nerd / geek / enthusiast. For those reasons expect me to take a huge interest into your running life to gain a good understanding as to what we can expect from the foundations you've built over the years. Running is my go to place, so there's nothing I take more interest in than getting you back out on your feet again!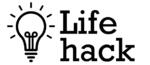 Avoid too much running on hard surfaces, the softer the surface the better. Go cushioning shoes than low profile minimalistic. Promote more recovery days as you get older.
---

Book 60 minutes with me (£62), I'll take you through everything I know about your injury and impower you with all you need to do to get you out of discomfort and help get you back to doing what you love to do.